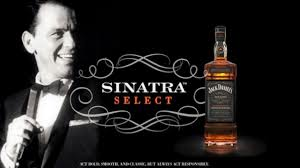 I'm on the road again, getting ready to take the stage in Orlando, Florida for a performance of Sinatra Forever, my Las Vegas show that's been receiving rave reviews all year as we continue to celebrate 100 years of Sinatra. Right after this show, I have to reluctantly leave "The City Beautiful" and head to another historic entertainment gem, "Music City."
Nashville just drips of music, it's everywhere. Of course, even Elvis' home is nearby, so I know from experience that my own "Look Like the King" glasses do well here, but for the third year in a row, I'm here to sell myself via the IEBA's (International Entertainment Buyers Association) conference. Yes, Sinatra Forever, Frank … A Musical Journey, Drinkin' – Singin' – Swingin', and Frank and Dean Together Again are all available for bookings.
The IEBA show is always a great time; there's so much talent represented under one roof and I guess I'm not shy about it because I always seem to attract the attention of a new buyer or two.
With all the work involved with showing off these shows, the most challenging thing is going to be finding time to take in another special Frank connection to Nashville – Jack Daniel's Distillery, which sits just outside the city. They're sending a car to pick us up at the hotel for a private tour before lunch at the Ol' Jack Daniel's house. Frank liked two fingers of Jack over three rocks with a splash of water and who am I to mess with perfection, so I'll be happy to have a glass just like that.
Ol' Blue Eyes did a lot for Jack Daniel's whiskey and I'm thrilled they've honored him with their premium blend Sinatra Select. It really is the nectar of the gods. So, raise a glass for Frank's 100th year – his exact birthday is getting very close, what a party it's going to be!