For the on hold business:
"Celebrities on Hold"
They'll never hang up before you Pick-up with a Variety Show in their Phone
Entertain your customers waiting on-hold with impressions of famous celebrities endorsing your products, service or your own personal message!
Celebrities On Hold provides your business with an effective new tool to improve customer relations:
Keep your customers on the phone with a smile
Furnish valuable information about your products or service
Develop your own creative commercials
Reduce negative feelings connected with being put on hold
Here's how it works
You gather any information about your business that you would like your customers to learn while they are on hold.
You select several celebrity voices to convey your message with fun and humor.
You review a rough draft of your presentation that contains the information you have provided and the voices you have selected.
We complete your presentation with appropriate themed music to accompany your material.
Your final product will be completed within a maximum time frame of two weeks.
Prices vary according to the length of your CELEBRITIES ON HOLD messages.
Fill out the form below to receive a custom quote from Rick to record your message.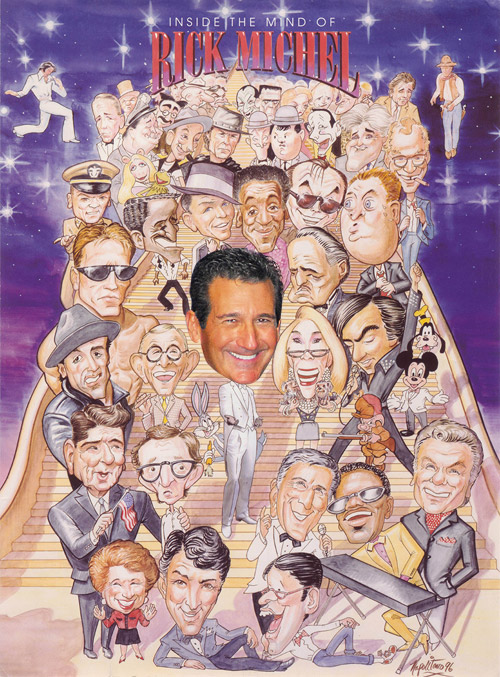 Choose from any Voice Below
Click play below to listen to a demo of a Business On Hold Celebrity Message
101 Voices in Under 4 minutes!
Click play below and Follow along with the compilation of impersonations
Click Names to listen to individual clips
COMEDY TEAMS

ACTORS

PRESIDENTS

COMICS

SINGERS