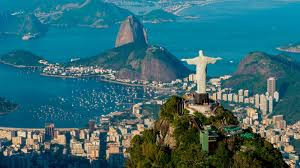 Sinatra Forever goes to one of the most beautiful beaches in the world...Rio de Janeiro.
Special guest star Daniel Jobim (son of Antonio Carlos Jobim) will be joining Rick Michel in a duet of "The Girl from Ipanema" just like Frank Sinatra did over 50 years ago.
This is one concert with a great 12 - piece big band orchestra and all of Sinatra's greatest songs.