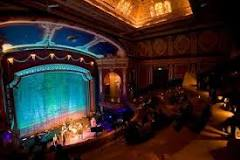 Rialto Theatre is located at 5723 Park Ave. in Montreal QC
Performances for one night only will be at 8 p.m. for one 90 minute non-stop swingin' show.
Enjoy all of Frank Sinatra's favorites including "Come fly with Me", "Strangers in the Night", "My Way" and of course "New York, New York".
See ya there...