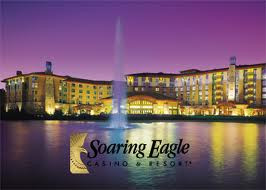 24 - Piece Big Band Orchestra (12 -Piece Big Band and 12 Strings) will be starring along with Rick Michel as he sings all the great songs of Frank Sinatra.
This theater holds over 3000 people and is sure to be a sold out event for the one show event.
So let "Come Fly with Me", "My Way", "Strangers in the Night" and "New York, New York" take you afternoon away with the BEST Frank Sinatra sound you will ever hear.
Rick Michel has been performing "Ol' Blue Eyes" since he was a teenager and is still going strong at 60.
Don't miss this great Production show with all of your favorite songs that made Frank Sinatra "The Chairman of the Board".
See you there....