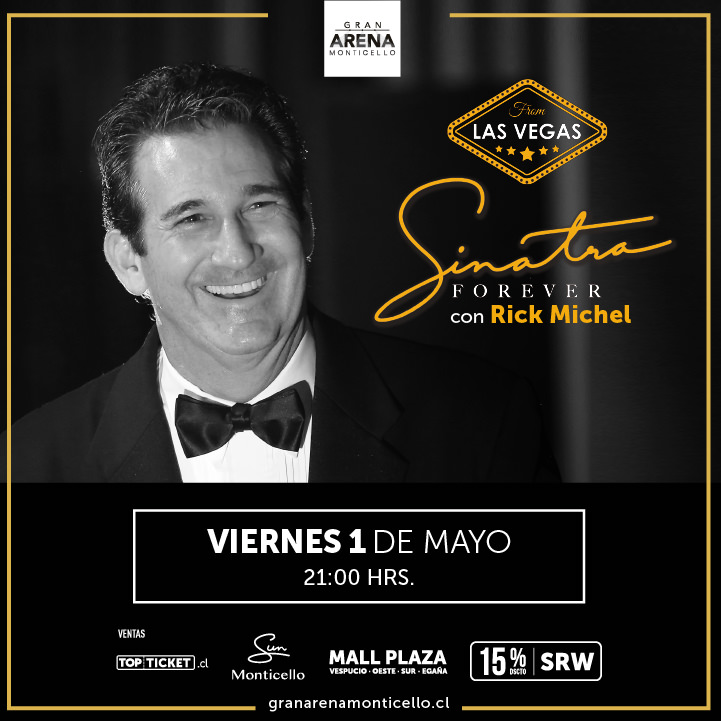 This is the 3rd time Sinatra Forever will be appearing at the Monticello Casino in Santiago, Chile April 17th at 9pm.
One of the best 12 - Piece Big Bands in Chile or the world for that matter, will be conducted by one of the greatest trombone players maestro Daniel.
Please get your tickets early as last time we were "Sold Out" with 4,000 people.
See ya there...