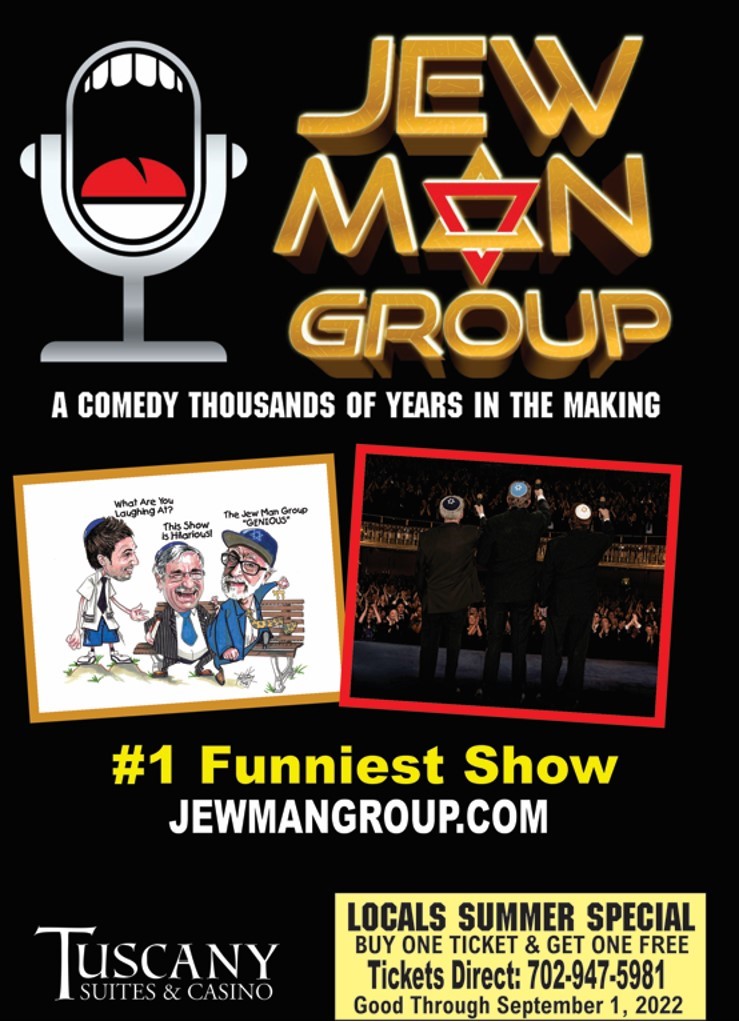 From Don Rickles, Jerry Lewis, and Mel Brooks to Billy Crystal, Adam Sandler, and Jerry Seinfeld the time is right for the very best musical tribute and comical parody, celebrating the brilliance and charm of these comedians.
It's as timeless as a "shaken not stirred" martini, a tuxedo dressed to the nines or a diamond ring.
No white tigers, no pyrotechnics, no triple jointed French Canadians – just raw talent and a camaraderie that gives the audience a sense that they have been given a rare opportunity to peek in on a great party.
So sit back relax, grab a cocktail and enjoy