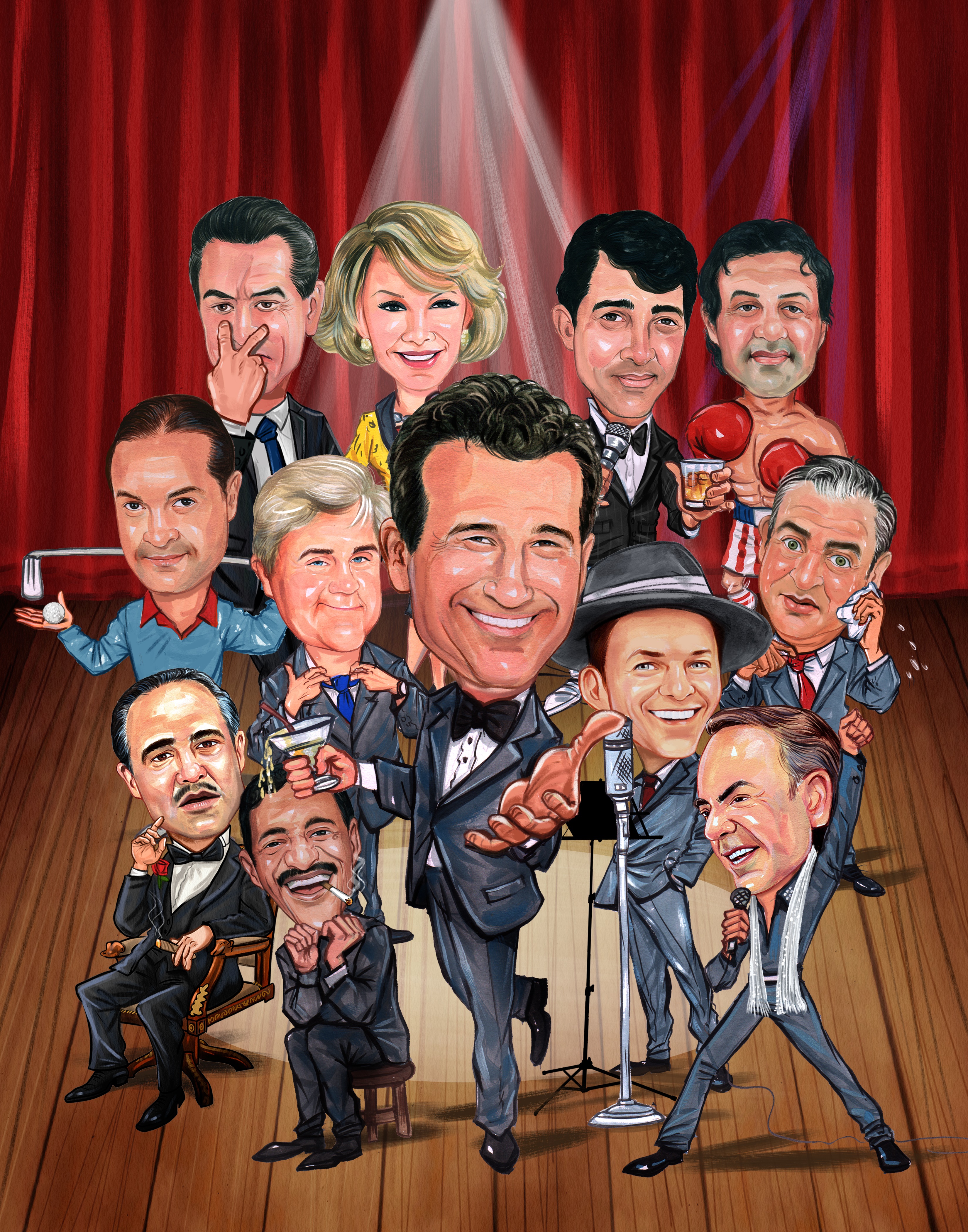 What do I have in common with the TV show CSI: Crime Scene Investigation?  The Rampart Casino!  The Las Vegas based CSI program shot scenes in this 50,000 square foot resort in 2004 and I'll be headlining there with my Rick Michel Comedy Show in the Cascade Lounge Tuesday, March 20, 2018.
I always enjoy performing in Vegas; the excitement is electric, which guarantees a great audience and a great show. And my "Man of a 1000 voices" variety extravaganza keeps me hopping with singing, impersonations, and a bucket full of comedy.
I'm often asked who is my favourite celeb to tribute and it's always difficult to answer, but the Rat Pack trio of Frank Sinatra, Dean Martin, and Sammy Davis, Jr. are definitely dear to my heart.  Bob Hope, Robert DeNiro, and Al Pacino are a lot of fun too, but the truth is that they're all a blast because they are such true American icons with purely distinct personalities.
March 20th is a big day for me because that's also the day when my "Sinatra Moves South" episode of House Hunters International airs.  In a sense, the show begins a new chapter in my life as Leslie and I move our home base from Las Vegas, where I've been for more than three decades, to Puerto Morelos, Mexico, a place that has already created so many wonderful memories for us.
Be prepared for high drama.  Being practical, I'm leaning toward living close to the airport, but Leslie's set on setting up house near the beach to take advantage of the down-time between shows.  Who's going to win? Tune in to find out!
So, if you're in Vegas March 20th, I hope you'll make it to the Rampart Casino, but if you're not, I hope you'll make sure to watch me on House Hunters International.