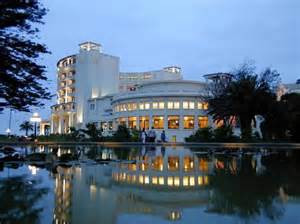 "All the Things You Are" is simply a perfect love song from the Great American Songbook and Sinatra's version is delicate and pure, reflecting the longing message of love in its original intention.  It ends on an unparalleled note to which only Frank can do justice.  It is the most honest love song out there.
I love "Night and Day" for many reasons, not least of which is how you can track the progression of Sinatra's vocals as he matured as a singer.  He recorded it at least five times and the first in 1942 already highlights his magnificent breath control.  Tony Bennett selected this song for inclusion on his 1992 tribute album to The Chairman of the Board, Perfectly Frank.  Let's face it, Sinatra could sing the phone book and it would sound romantic, but paired with a perfect love song, his wiles are irresistible.
Even though this next song is easy to dismiss as being a little too playful, an authentic reflection upon the lyrics and the tone of Sinatra's voice brings to light that "My Funny Valentine" is just a solid romantic jazz number that lulls you into the romance of its intended day.
It's going to be a red-hot weekend in Chile, as I'll be taking Sinatra Forever to the Enjoy Casino in Vina Del Mar Saturday, February 13th followed by a Valentine's Day performance in Coquimbo.  I wish you all the love in the world for this beautiful holiday!