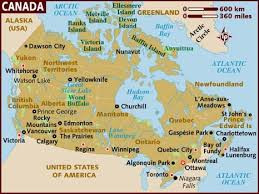 The 50th Anniversary Show for Sammy's Showroom, Harrah's Reno is in its last days proving all good things must come to an end, as the saying goes, but there's always another door ahead and my next door takes me north, way north into Western Canada, where I'll be touring for five shows of Sinatra Forever in three different provinces - Alberta, Saskatchewan, and Manitoba.
The first stop is the Jack Singer Concert Hall in Calgary's Arts Common October 12th.  The venue has been described as one of the most beautiful in North America and I can't wait to utilize their million - dollar sound system.
Canada is always a blast, but I wasn't expecting a winter blast - Saskatoon, I'm playing TCU Place there on October 13th, has just been hit with a huge snowstorm!  Snow or not, it's a beautiful city and I can't wait for the show.
The third stop is in Saskatchewan's capital, Regina and the Conexus Arts Centre October 14th, another gorgeous performance venue that will be a joy to experience.  Regina was named for Queen Victoria in the late 1800s, though I can't see why they'd ever switch from the original name - Pile O' Bones?
On October 16th I'll be in Winnipeg, Manitoba, performing at the Burton Cummings Theatre for the Performing Arts.  The theatre is named for Winnipeg-born, Canadian rock icon who fronted The Guess Who - remember "American Woman?"  The city is also home to the Royal Canadian Mint, so there shouldn't be any problem if I need change for a vending machine.
The final stop will be at the Winspear Centre in Edmonton, Alberta's capital city.  This stunning looking venue is rumored to have some amazing acoustics, so I'm really looking forward to putting on a grand show for all those Edmontonians.
This whirlwind of a tour promises to be a real shindig, so I'm going to strap on my snowshoes and enjoy the ride.