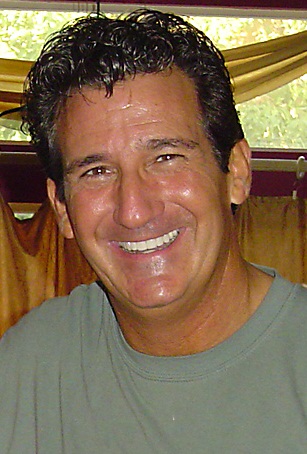 You've read about Rick Michel's many talents: Impersonating Frank Sinatra, reenacting Dean Martin's quirky humor, singing, dancing, and penning a book about "Performing Live on Stage". How about producing? Yep. He does that, too.
In 2004, Michel decided it was time to add another hat to his entertainment collection. "I saw that everyone was doing the same old style of Rat Pack shows." He didn't want that. He wanted something new, something fresh, something he calls "reinventing cool for today's audiences." So he created it himself. A modern take on "what if" Frank, Sammy and Dean were around today. What would they do different?
Michel began producing his own shows, starting with what he knows best: the big band music and vocal styling's of Frank Sinatra, Sammy Davis Jr., and Dean Martin.
The first surprise he discovered? The process of putting a show together, Michel came up with great ideas, got them on paper, and then tried to execute them. "The surprise is how the audience dictates the material," Michel said. "They dictate what works and what doesn't." Part of that "what works" category for Michel is creating jokes during shows that take on a life of their own. For a lot of producers, part of that "what doesn't work" category often is the segues between moments in a show. Michel hopes he's now mastered that skill after all these years.
Speaking of what doesn't work, part of Michel's original motivation for crossing that producer line was the number of times he witnessed how not to produce a show. He researched other shows, and made notes about what looked good and what was a bust. "The quality of my shows raised the bar for others to follow," Michel said. "I find that many of my peers are copying me." He figures he must be doing something right.
Want to see Michel's producing skills in action? Check out his show schedule at http://www.rickmichel.com/shows/.