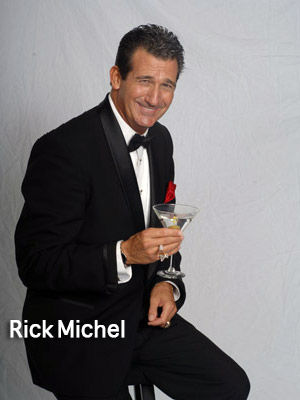 Dean Martin is that all-star pitcher that credits the catcher for his success – he possessed a confident modesty that is often lacking today. He has been quoted saying, "Milton Berle is an inspiration to every young person that wants to get into show business. Hard work, perseverance, and discipline: all the things you need...when you have no talent," and it is through tongue-in-cheek quips like these that you have at your disposal as a resource to try and get inside his head.
Martin was the Rat Pack member leaving the party early to get up early for a round of golf and sporting apple juice in a tumbler on stage to give the impression he was always drinking. When in the public's hungry eyes he was always "on" and that takes a lot of dedication and talent.
It is fun to watch someone unfamiliar with Dean Martin take in one of his movies or even a YouTube clip from a television show for they will usually exclaim, "Hey, he could act," with a note of surprise in their tone.
He may not have shown much of his true self to the public, but watching his eyes you could tell there was a lot going on. Perhaps he started out a little uncomfortable expressing himself confidently in English, having spoken only Italian until age five, or maybe it was just easier to deflect attention with a joke, then let everyone form their own conclusions.
Whatever the reason, the fact remains that in order to get inside of the head of Dean Martin and deliver a convincing, memorable impersonation, you have to be dedicated, invested and talented yourself. These are the attributes Rick Michel brings to the stage in his Las Vegas show, Frank and Dean Together Again.
Rick will be performing Frank and Dean Together Again at the Shreveport Club in Shreveport, Louisiana September 20th, 2013 and again September 21st, 2013 at the Southern Trace Country Club in Shreveport, Louisiana.