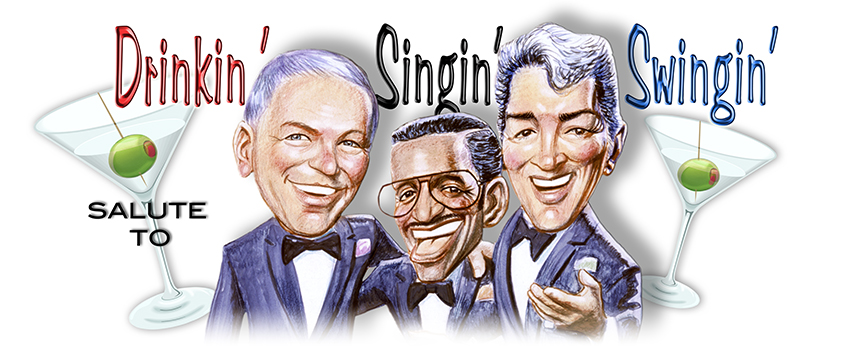 Drinkin' - Singin' - Swingin' takes the stage in Florence, Indiana on June 21st and 22nd
Are you missing out on Rick Michel's Drinkin' - Singin' - Swingin' performance at the MacDonald Ranch? Well you have two more opportunities to watch The Rat Pack's music and comedy come to life on stage at the Belterra Casino Resort and Spa, June 21st and 22nd in Florence, Indiana. Residents and visitors will have a blast that weekend, as this show returns to Belterra for the first time in five years! Ryan Baker, Kenny Jones, and Rick Michel join the orchestra on stage for a 75-minute show that will delight you.
The stunning Belterra Resort is home to the Beleza Spa and Salon, where visitors can get pampered before the performance, taking advantage of relaxing services like massages, facials, and body wraps. Get a cocktail and head out to the rolling green golf course designed by the world-renowned architect Tom Fazio. And in the spirit of The Rat Pack, get your fedora on and check out the Belterra Casino, with its wide array of games like slots, poker, craps, baccarat, and roulette. Visiting this casino for Rick's upcoming show can turn into a great weekend trip for solo travelers, couples, and families.
Drinkin' - Singin' - Swingin' will take place in the CenterStage Showroom, the premier place to watch nationally acclaimed comedy acts and music performances. This venue seats 1,500 people, so we're really expecting a great turn out! Don't miss out on our salute to some of the biggest names in entertainment history – Frank Sinatra, Sammy Davis Jr., and Dean Martin.
Tickets to Drinkin' -Singin' - Swingin' can be purchased online by visiting the Belterra Casino Resort and Spa website or by clicking here. The show begins at 8:00 pm on June 21st and 22nd. Get your tickets now before they sell out, and we'll see you there!