Blog
Thanksgiving Gift
11/23/2013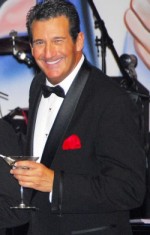 I was recently asked, "What are you most thankful for?"  My response was, "health."  That's because with it, everything you want to achieve becomes possible.  Just waking up everyday is truly a blessing.  There are, naturally, some days when any of us may have to remind ourselves that what's happening in the now is temporary and that, with the gift of health, we will overcome.

I think back to a vignette about Frank Sinatra that illustrates this perfectly:  Patsy's Italian Restaurant in New York City has a storied relationship with Sinatra.  In the early 1950s, when Frank was suffering hard times both financially and personally and feeling a little down, he expressed his desire to have Thanksgiving dinner at the establishment.  The owner didn't have the heart to let Sinatra know that the restaurant was closed on the holiday, so he called in the staff, their families and some patrons to make Frank feel a little less lonely for his day of thanks.  Recalling this story always lets me know that down times can always turn around because being healthy – Frank even had to overcome a vocal cord issue around this time – leaves the door open for opportunity to visit and it entered for Frank in the form of the movie, From Here to Eternity.

I reflect often about this as I work at producing my newest and grandest Las Vegas show, Frank… A Life in Song.  I am so excited about bringing Frank's journey to the stage through the music that represents key moments in the legendary singer's life.

So, as I'm sitting down for Thanksgiving dinner with my brother, sister-in-law and, of course, my lovely wife Leslie, reminiscing about the excitement of past dinners around my folks' table before the family's tryptophan coma set in, I'll be toasting our health.


What's your take on this subject?